KEYSIGHT TECHNOLOGIES
Delivers solutions in wireless communications, aerospace and defense and semiconductor markets with world-class platforms, software and consistent measurement science.
Spectrum Analyzers (Signal Analyzers)
See the real performance of your device with industry-leading analysis tools that help you:
Address evolving test needs—from unbounded in R&D to just enough in manufacturing—with diverse hardware platforms
Accomplish deeper troubleshooting or one-button measurements with the broadest set of application-specific software
Get results you can trust based on proven measurement science and a commitment to measurement integrity, whether you are optimizing your test for performance or throughput
Achieve greater longevity of your test assets with upgradeable features and performance
 Brochure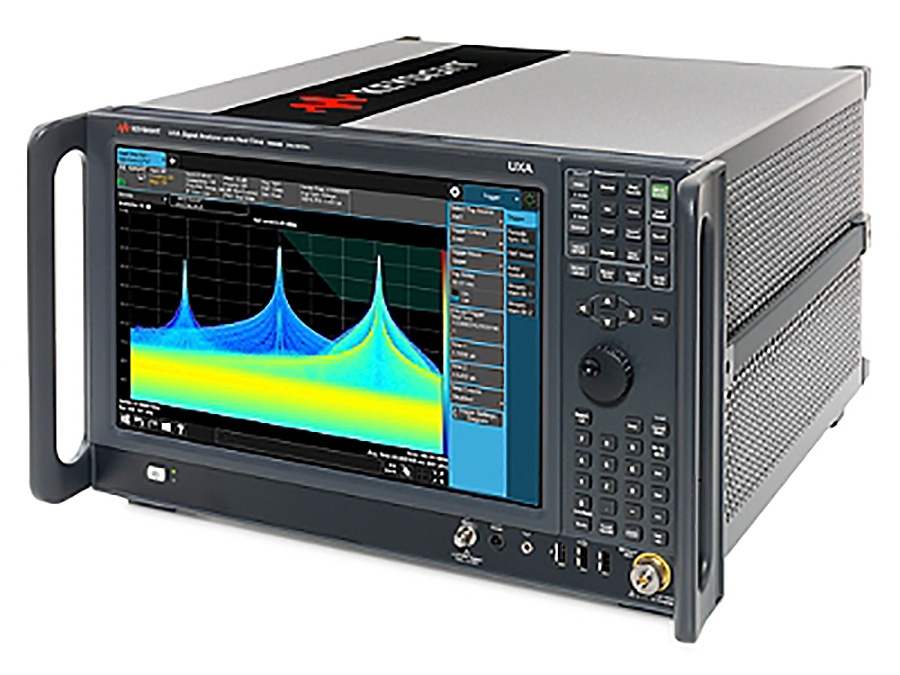 SIGNAL CAPTURE AND ANALYSIS
See, capture, analyze and understand highly complex signal environments with the exceptional performance of the UXA signal analyzer with optional pulse analysis and real time spectrum analysis (RTSA) capabilities. The UXA's duplex intermediate frequency (IF) capability allows you to analyze narrow frequency-domain effects while capturing wideband signals for time-domain analysis. The N9067C Pulse Analysis software allows you to record the EW signal environment and play back pulse descriptor words (PDW's) using the UXG agile signal generator for correlated signal generation and analysis measurements.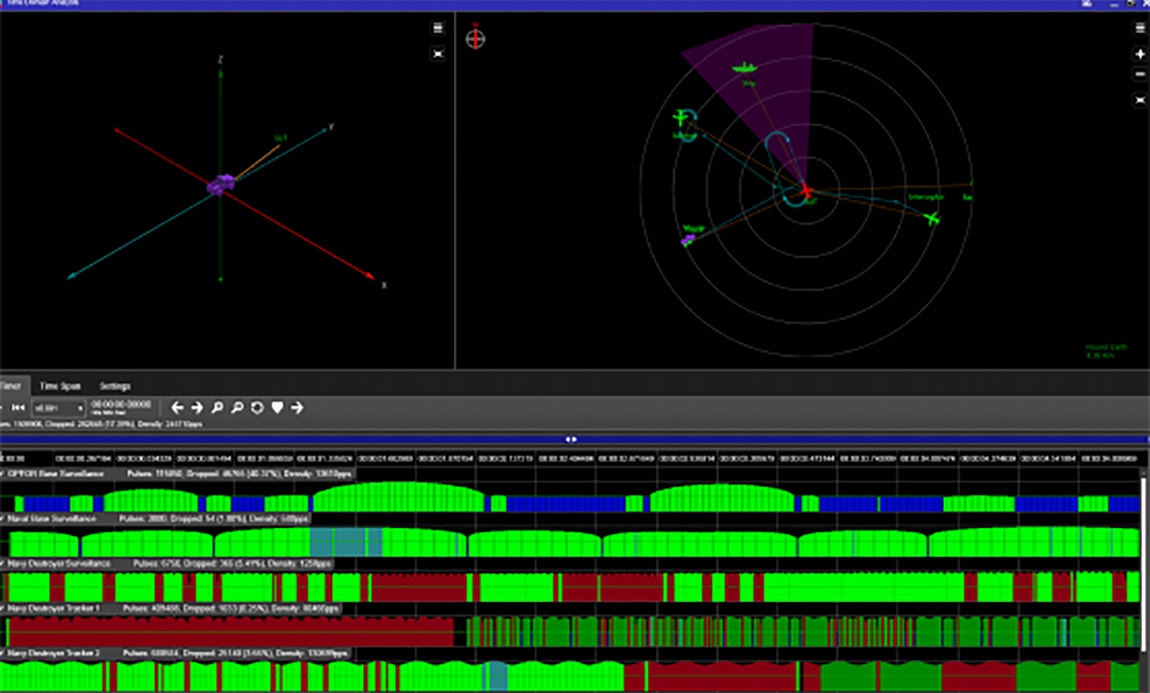 Create validated, performance‑optimized multi‑emitter signal scenarios for EW test from 0 – 40 GHz with the Multi‑Emitter Scenario Generation (MESG) software.
MULTI‑EMITTER THREAT SIMULATION
Quickly adapt to new, complex threats with scalable signal simulation by creating complex, high pulse density EW scenarios and simulate Angle of Arrival (AoA) and kinematics (moving platforms) simultaneously based on coherent, multiple Keysight N5193A/94A UXG agile signal generators. Our solution is a combination of UXGs, calibration hardware and software, along with Signal Studio application software that has been configured to simulate an electronic battlefield with thousands of emitters.
Note: The MESG software is subject to ITAR export regulations. For more information, please contact your Keysight sales representative.

InfiniiVision 1000 X-Series Oscilloscopes
Cheap oscilloscopes that don't compromise quality
50 MHz to 100 MHz

See more signal detail with 50,000 wfms/sec update rate

Make professional measurements, including mask, math, FFT, analog bus, and protocol triggering/decode

Quickly learn how to use; Oscilloscopes have built-in help and training signals

Educators can easily set up teaching labs with the free Educator's Resource Kit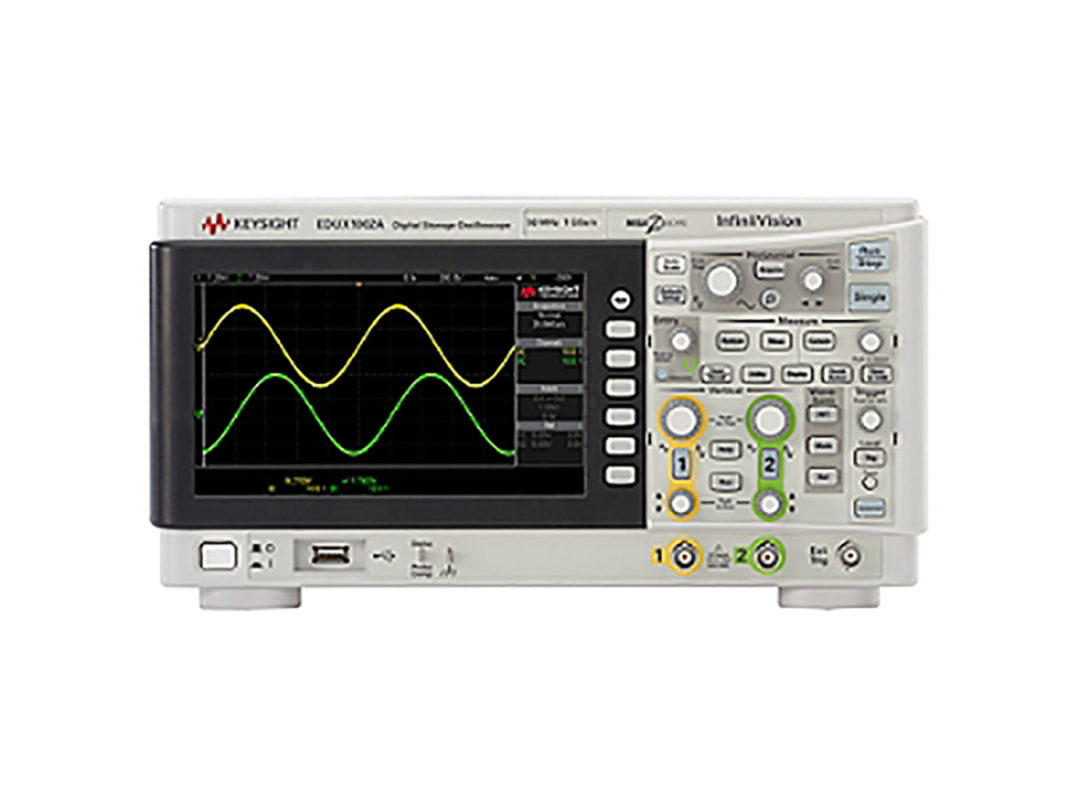 InfiniiVision 6000 X-Series Oscilloscopes
The value leader in price for performance
1 GHz to 6 GHz, DSO or MSO models

See more signal detail with 450,000 wfms/s update rate

Isolate signals in seconds with exclusive Zone Touch Triggering

Operate hands-free with multi-language voice control

Get more functionality with optional integrated digital channels, serial protocol analysis, dual-channel WaveGen and 10-digit counter + 3-digit voltmeter

Protect your investment with full upgradability; add options and bandwidth at any time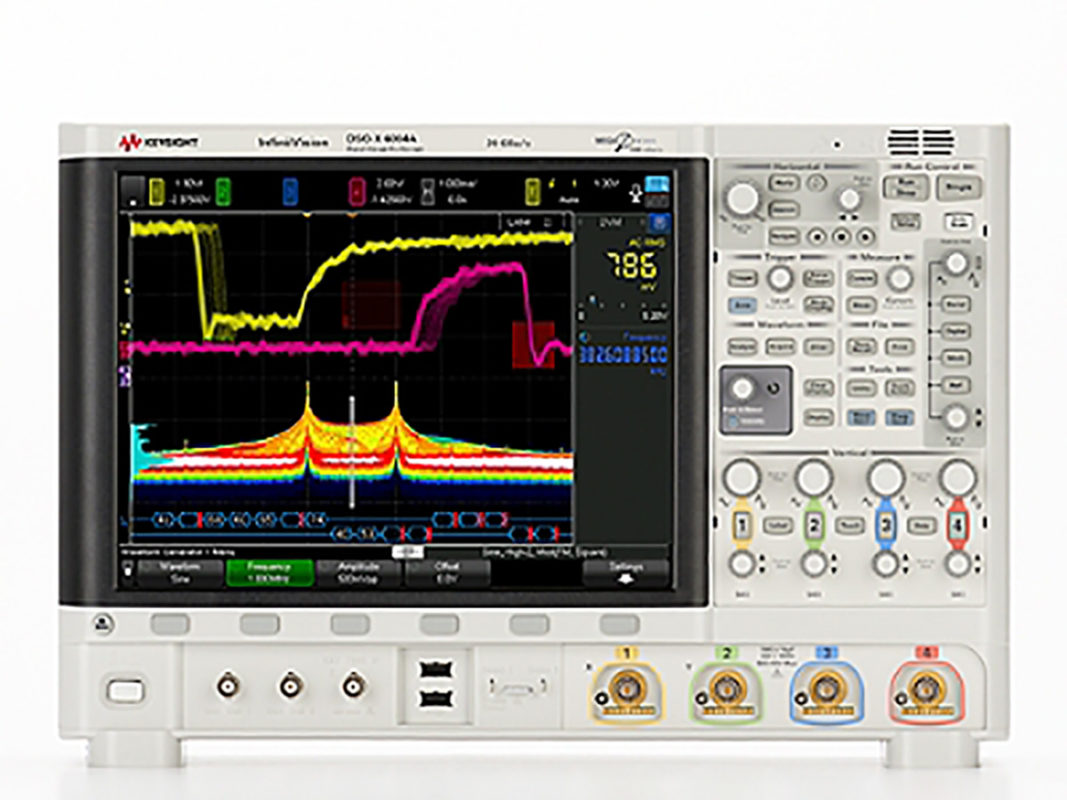 Function Generator / Arbitrary Waveform Generator